So today on the subway this eastern european man who was in his late 30s - early 40s was hitting on me. He first told me I looked very elegant. He asked if I was 18 or over and I said no and then he told me he liked my hair and then he asked if I would be 18 soon and I lied and told him no. Then he proceeded to give me his card. This is his card.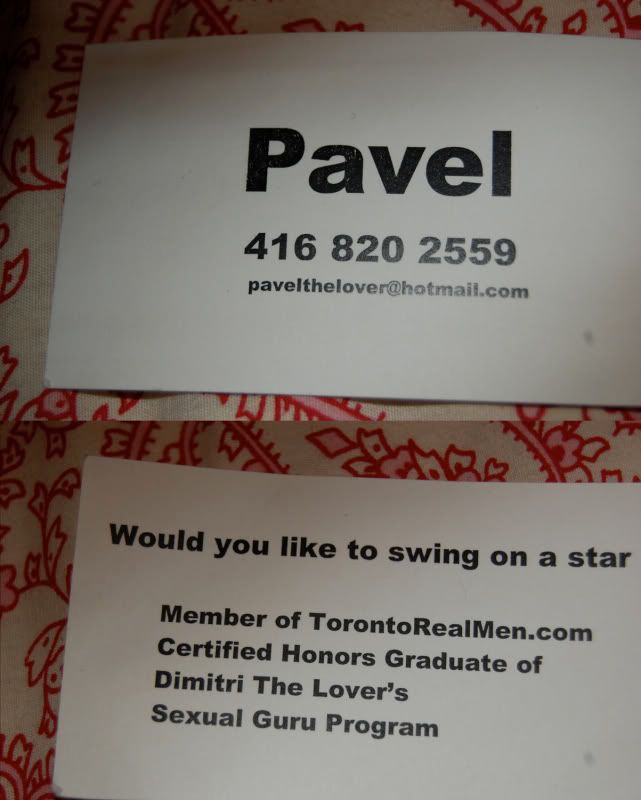 After he gave me the card he said I had a great sexual aura and I just kinda said "okay" in that 'go away' tone. He then wandered off.

The funny thing is that earlier this year he had hit on me too. In the summer at a different station. Same sorta opening "you're elegant" and then I told him I was 17 and he kinda made a face but continued to ask me if I was single.